On behalf of the NWT Amateur Speed Skating Association Board Members, it is with great pleasure that we announce our 2018-2022 Strategic Plan. This plan will provide a guiding direction over the next four years.
The plan is intended to grow the Association and deliver a more transparent and accessible Association to Clubs, Athletes, Coaches, Parents and Volunteers. The plan sets forth strategies on how we will reach our goals set for our Association.
Please review the plan and provide us with any feedback or questions you may have. Click here to review the Strategic Plan at a Glance.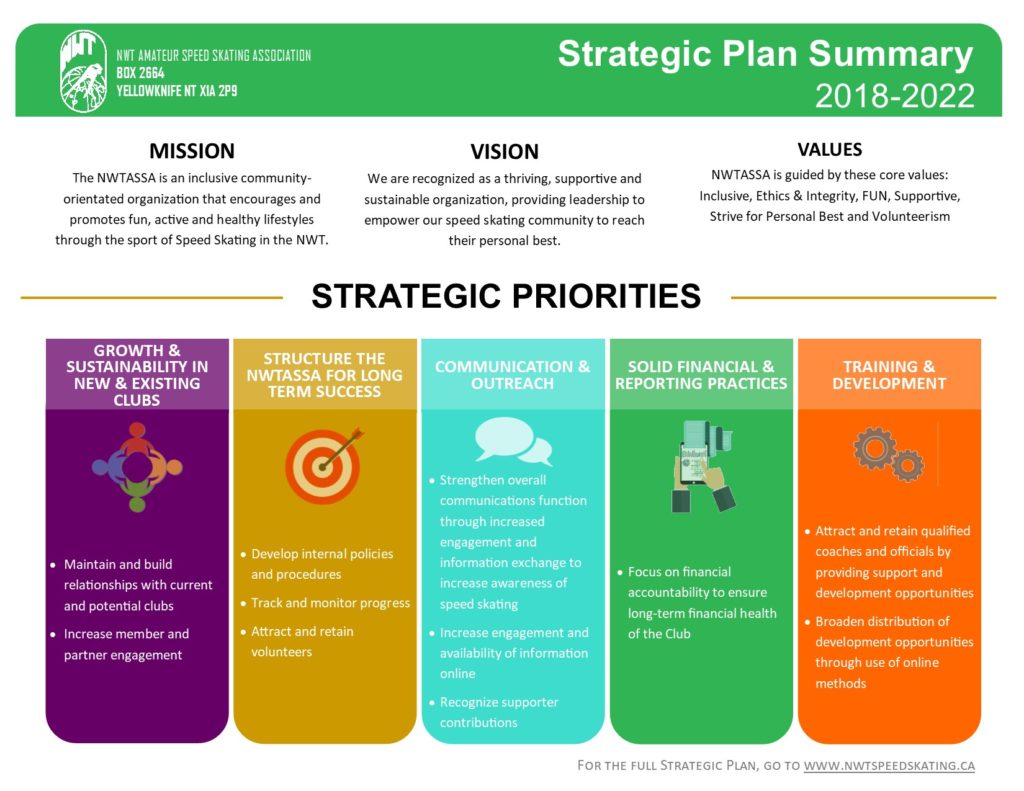 To view the full Strategic Plan, visit nwtspeedskating.ca/policies/
For more information contact:
Melanie Thompson
NWTASSA Sport Director
mel@movethenorth.ca