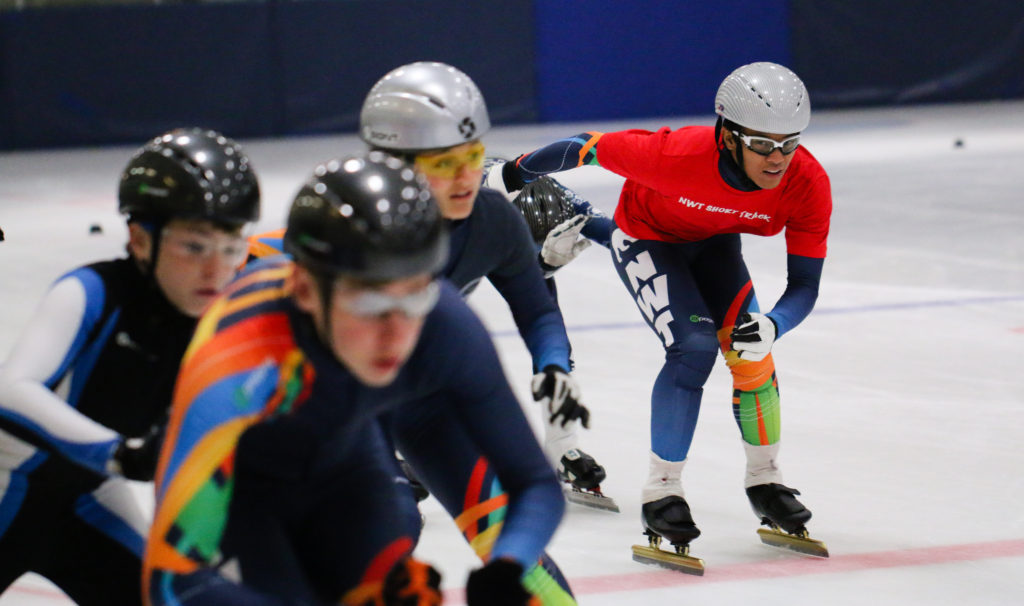 NWT Speed Skating hosts a five-day camp for young athletes each summer. Register now for the 2019 Summer Camp – August 21st – 25th!
To register click on the link below.
Camp involves five days of on-ice development and dry-land training under the supervision of expert guest coaches Kaylin Irvine and Jacob Graham.
We are proud to provide one of the most cost-effective camps in the North. In 2017/2018, the full five-day camp cost each skater between $50 and $65 depending on their experience and duration of on-ice time required.
Parents evaluating our 2017/2018 camp graded it 4.8 out of 5 for both the overall quality of the camp and the quality of coaching received.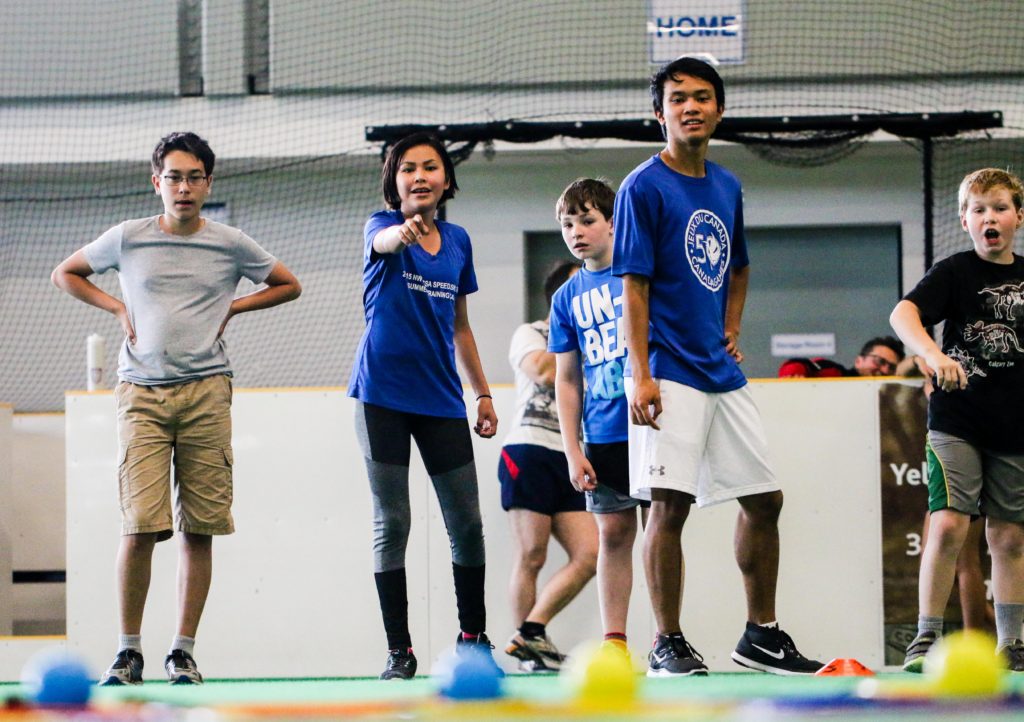 the camp is split into two groups:
Group 1 skaters were older (usually 12 to 17 years of age), more experienced, and likely to be competing in speed skating events in southern Canada or considering the opportunity to do so.
Group 2 skaters were younger (usually 9 to 13 years of age), less experienced, and likely to be working on their next steps in the sport.
In 2019, we are very excited to have Kaylin Irvine and Jacob Graham come to Yellowknife to coach and help our young athletes grow.
Kaylin became an Olympian at Sochi 2014 where she finished 17th in the 1000m. She also raced that distance at PyeongChang 2018. Irvine made her World Cup debut in January 2012 and followed that up with her first ever trips to the World Sprint Championships and World Single Distances Championships. In 2012-13 she competed in her first full World Cup season and returned to the World Single Distances Championships where she finished 13th in the 1000m. She achieved her career highlight at a World Cup in Berlin in December 2013 when she finished seventh in the 1000m with what she has called "the perfect race".
Jacob is originally from Dawson Creek, BC and currently trains out of Calgary as an active member of the national team
Personal bests
500m, 34.96, March 17, 2016, Calgary
1000m, 1.09.00, November 26, 2016, Calgary
1500m, 1.49.78, October 23, 2016, Calgary
3000m, 4.12,55, December 12, 2015, Calgary
5000m, 8.02,21, November 29, 2014, Fort Saint John
for further info on the 2019 speed Skating Summer Camp please contact Andrew:
nwtspeedskating@gmail.com