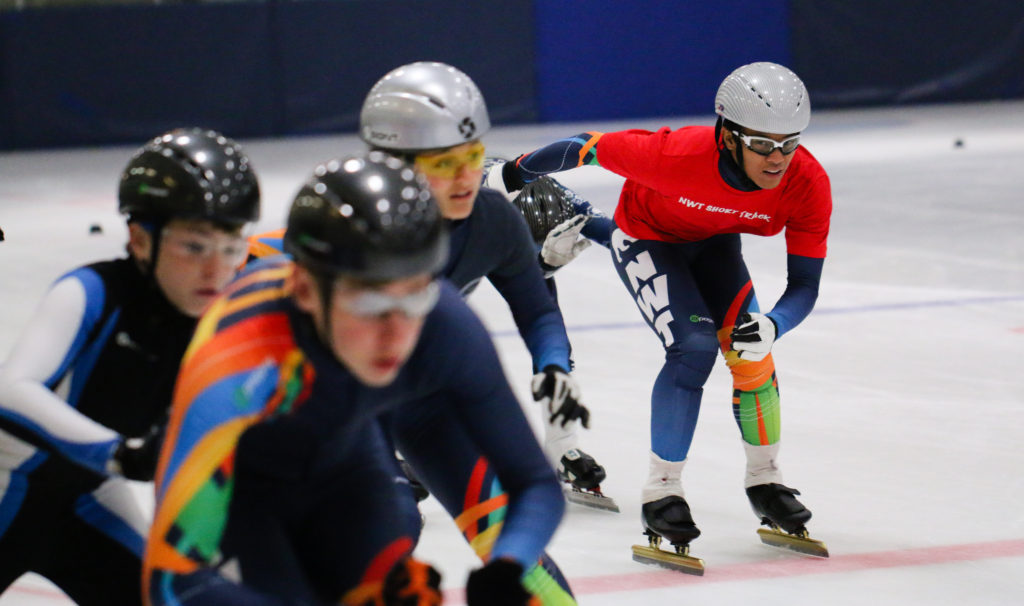 NWT Speed Skating hosts a five-day camp for young athletes each summer. Stay tuned for details about 2018's event!
To be emailed by us when camp details are confirmed and registration opens, click here and fill out the quick form.
Summer Camp usually takes place in the second half of August – in 2018, the provisional dates are August 22-26 but this is yet to be confirmed by our board, so please watch this space.
Camp involves five days of on-ice development and dry-land training under the supervision of expert guest coaches from across Canada.
We are proud to provide one of the most cost-effective camps in the North. In 2017, the full five-day camp cost each skater between $50 and $65 depending on their experience and duration of on-ice time required.
Parents evaluating our 2017 camp graded it 4.8 out of 5 for both the overall quality of the camp and the quality of coaching received. Comments included:
Coach Todd brought a wealth of experience and knowledge to this camp, plus he believes in empowering the skaters to learn and listen on their own and improve their skills by motivating themselves. Several game changing moments for these skaters this past week.
Coach Hannah impresses with her natural ability to lead and teach and is does it with a fun and progressive approach. The skaters were engaged!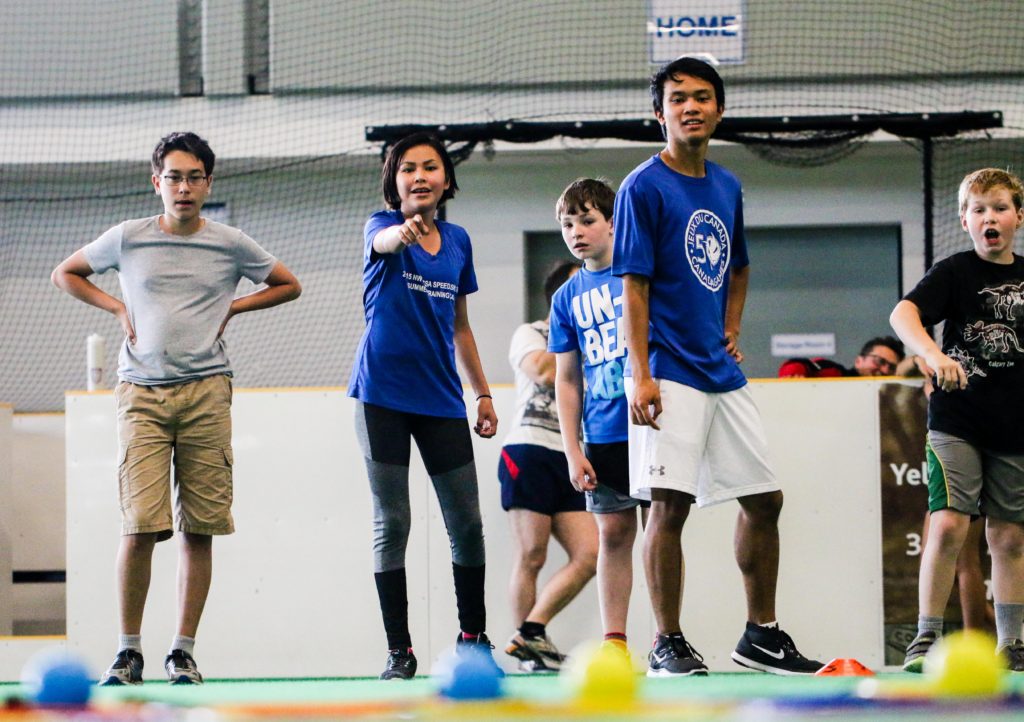 In 2017, the camp was split into two groups:
Group 1 skaters were older (usually 12 to 17 years of age), more experienced, and likely to be competing in speed skating events in southern Canada or considering the opportunity to do so.
Group 2 skaters were younger (usually 9 to 13 years of age), less experienced, and likely to be working on their next steps in the sport.
In 2018, we are examining the feasibility of introducing a Group 3 for skaters who are entirely new to speed skating. Young athletes from hockey or figure skating looking to try speed skating in a safe and fun environment, or athletes from completely different sports who have seen how exciting speed skating looks, can get a taste with fully qualified coaches and see if they'd like to take it further. Again, we aim to keep the cost of this camp as low as possible. More details to follow if this option is approved.
Full details of our 2018 camp will be available in the late spring.