NWT Speed Skating has embarked on a comprehensive revision of its policies and procedures.
On this page you will find the association's present bylaws, its draft bylaws proposed for adoption ahead of the 2018-19 season, and policies related to various aspects of the association's governance. More policies will follow.
Last updated: December 30, 2018
Strategic Plan
The NWTASSA 2018-2022 Strategic Plan will provide NWTASSA with a guided direction over the next four years.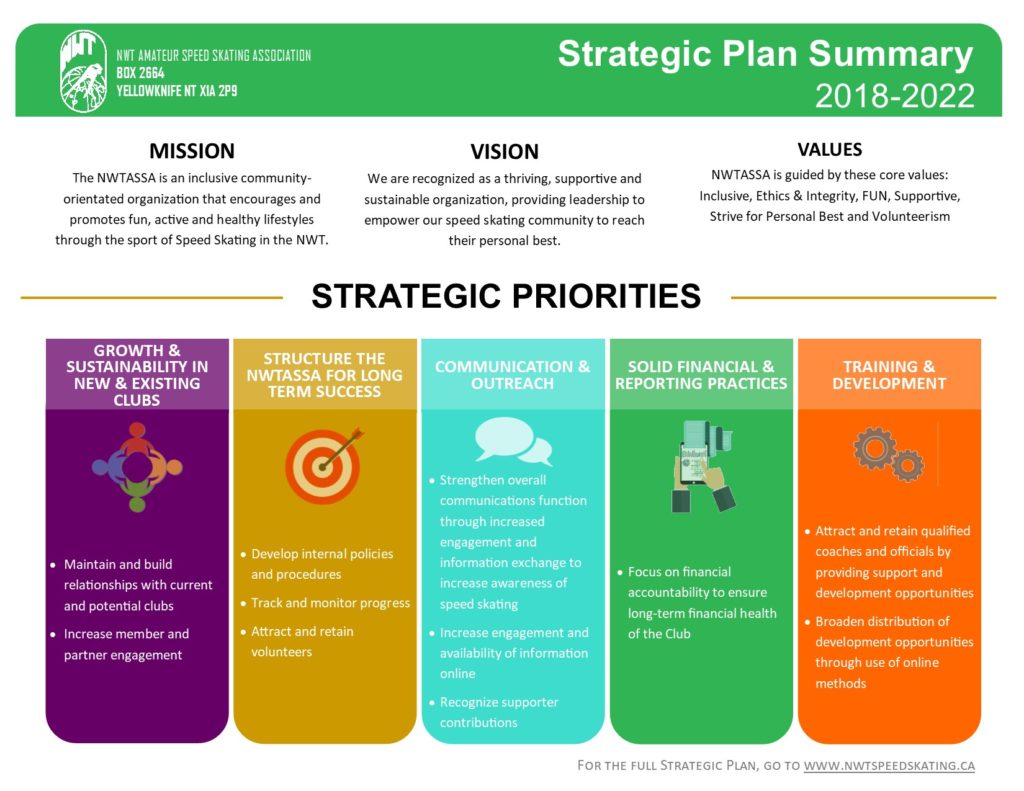 View the full 2018-2022 Strategic Plan.
Expense Claim Form
Bylaws
Present NWTASSA Constitution & Bylaws
Proposed NWTASSA Constitution & Bylaws (revised September 2017, with adoption proposed at the 2018 AGM)
Policies
Code of Conduct
Includes code of conduct, harrassment policy, and disciplinary code
Executive Limitations
Defines the association's expectations of its administrative staff
Governance Policy
Defines how the board of NWTASSA will govern. Includes an explanation of roles on the board, an expenses policy, and how complaints and conflicts of interest are handled
Athlete & Coach Selection Policy
Defines how athletes, coaches and managers are selected by NWTASSA for major events.